Step 1: Pricing Strategy


The best strategies are the ones with the strongest foundation. At the Scurlock Group, we have spent a ton of time and energy on learning not only the science, but the psychology of how listings are marketed.
To nail the basics, we must understand that there are four pillars to a successful listing. They are Pricing Strategy (60%), Photo Strategy (30%), Property Description (5%), and Ease of Showings (5%). You'll notice, we've included percentages to notate the weight that each pillar in the system holds.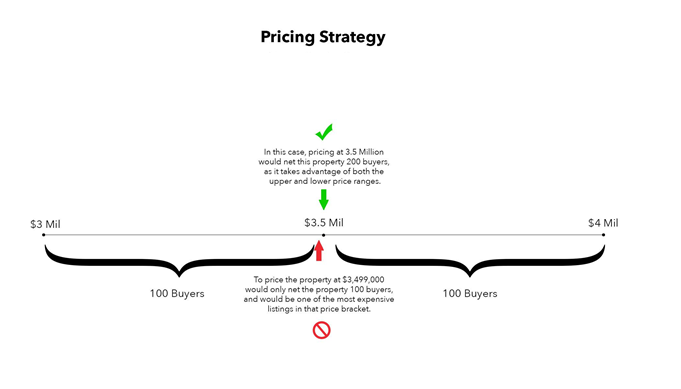 Without getting into the weeds, pricing your home is about more than just comps. You could have a Realtor®, an appraiser, a neighbor, and a homeowner all run comps on the same subject property and come out with vastly different opinions of value. There is a more scientific way to price real estate. The method is so simple it will bore you to tears, but it works like a charm. We have the stats to prove it!
Photo Strategy is also extremely important. Most people – though not all – know that professional photography is a must in showing off your property in its best light. But tons of homes with beautiful photos are cancelled and expire from the market each year. So, what gives? Did you know that buyers look at an average of 3 to 4 photos before determining whether they're interested in a listing? Yeah… That's it. So, doesn't it make sense that we show off the home's best features first? Too often do we see 1) Front of the house, 2) Front of the house, 3) Front of the house, 4) Back of front door, and that just doesn't make any sense. Here at TSG, we know how to order the photos to wow your prospective buyer before photo 5…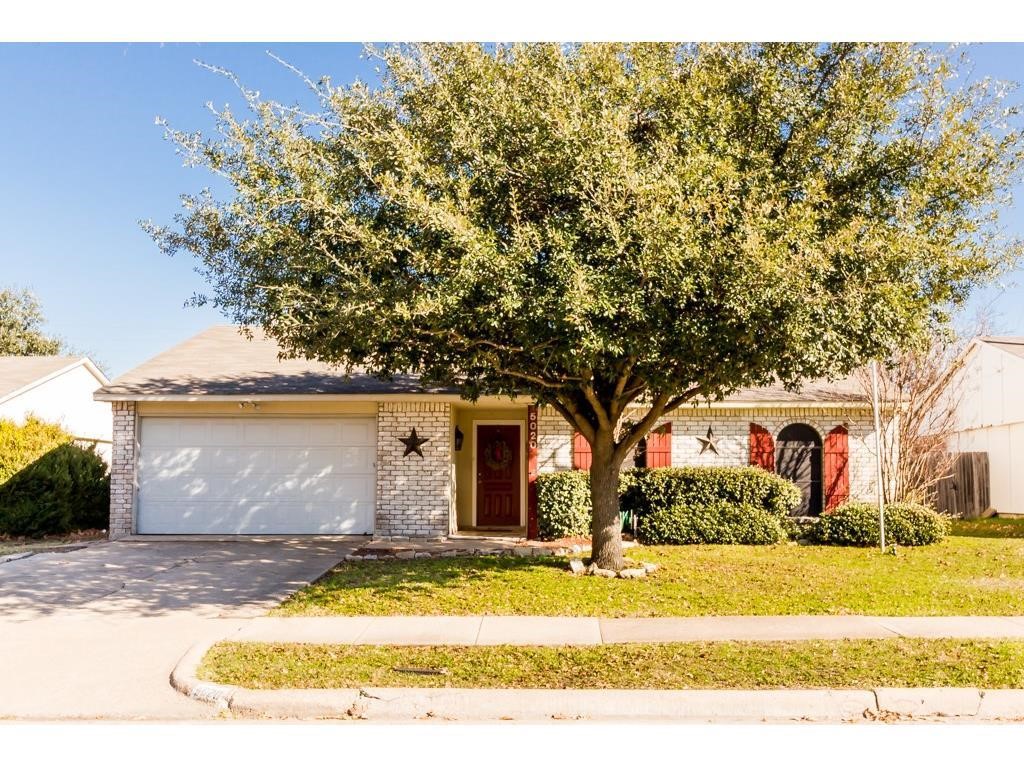 Property Description
Does this sound familiar?
"Beautiful 3-bedroom, 2 bath, 2500 square foot home on half an acre!"
We know, you're just dying to see it, right? Doubt it. See, logic makes us think, but emotions are what make us act. Why would we use up our property description to talk about things that the prospective buyer already knows about the property? Surely, they had to put that info into MLS, Realtor.com, Zillow, etc. to find your listing in the first place? Then they get down to a property description to find that their search criteria have been repeated in sentence form Try this instead.
"Nestled among the trees of The Woods in desirable Oakmont Country Club, this sprawling home has been meticulously maintained and opulently updated! This exceptional residence features brilliant bamboo wood floors, an enormous kitchen with extraordinary upgrades, and a living room soaked in natural light. With its truly split-bedroom floor plan, this home includes a master retreat underscored by a grand ensuite, complete with frameless shower and separate water closet, yet still leaves plenty of room for a second bedroom and full bath on the first floor. Step into the spacious backyard to find a particularly private oasis shaded by the canopy of a glorious oak tree. This suburban manor is sure to impress!"
If this real estate thing doesn't work out, we have a backup plan to become novelists…
Anyway…
Showings

Finally, we come to the topic of showings. Look, long-story-short, make the property as easy to show as possible. Don't block out showing times on weekdays, evenings, and middays, and if a buyer wants to come by in 1 hour sharp, get out. 8 showings on average equal 1 offer. The idea is to get those 8 showings through the home as quickly and efficiently as possible, with as little headache. The best way to avoid the pain of showing your home is to make it easy up front, so you don't have to keep doing it months down the line.
Step 2 Sell to Brokers
You've probably seen Realtors® put flyers out in front of their listings, buy ad space in local newspapers, and host open houses to attract buyers. But did you know that 89% of real estate transactions in the USA are broker-to-broker? That means that an overwhelming amount of deals are closed because one agent listed a property, and another agent brought a buyer. So how do we market to brokers? Well, folks, it's almost too easy. Our Multiple Listing Service allows us to see virtually every single agent in the MLS who has a buyer whose search criteria matches our listing. Day 1 that the home hits the market, our team calls, texts, and emails every agent who is a match to let them know they need to schedule a showing for their buyer. Check out what the list looks like below.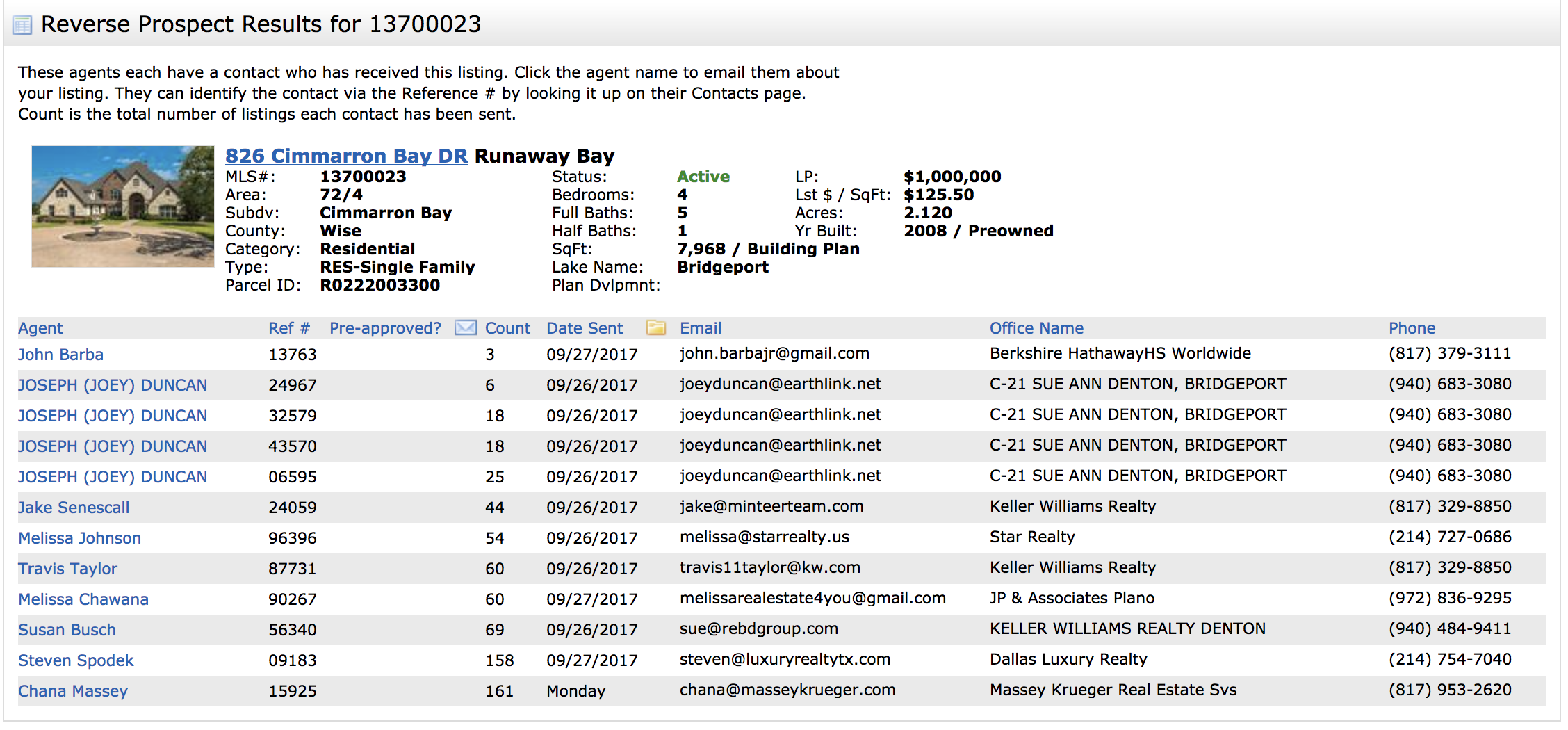 The sad part? Most agents in our market area have absolutely no idea that this feature exists. It was added to our platform in late 2013, and most agents just never bothered to learn the new tricks. Their loss!
Step 3 Dominate the other 11%
While we focus a ton of energy on selling your listing to other brokers, we would be remissed if we didn't also market to the consumers. However, we ditched the flyers and ads in the paper long ago! Check out some of our next-level marketing techniques…
Text for Info Signs

Have you ever driven past a home on the market and seen a box full of soggy flyers? Yeah… We retired that years ago. The problem with those flyers is that they aren't trackable. I don't know if a prospective buyer took one, or if the neighbor kid just used it to make a paper airplane. Instead, we use custom sign riders that allow prospective buyers to get 24-hour information about your listing. In addition, we receive their info, so we can call them, qualify them, and convert them to buyers for your home.


Paid Facebook Ads targeted to Buyers


This simple advertisement was seen by 1,652 people, lead to 5 showings, and 3 offers. Just a side note: This home – due to a mix of its price range, neighborhood desirability, and exceptional marketing *wink* – received 16 offers in a 72 hour period and netted 6% over the asking price. Facebook is the new Zillow. Your agent should be leveraging it!
Professional Commercials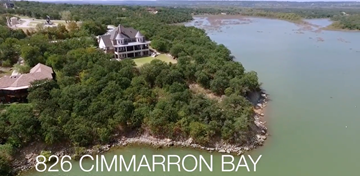 This 30 second ad was professionally produced and seen by thousands of potential purchasers as far away as Los Angeles, California! We often produce 2 commercials – one for consumers, and one for brokers – to attract buyers for your unique property from around the country. For some listings, this type of advertising is overkill, but for those luxury properties where supply is high, and demand is low, this is the advertising that makes mincemeat of your competition.
Virtual Staging (For Vacant Homes)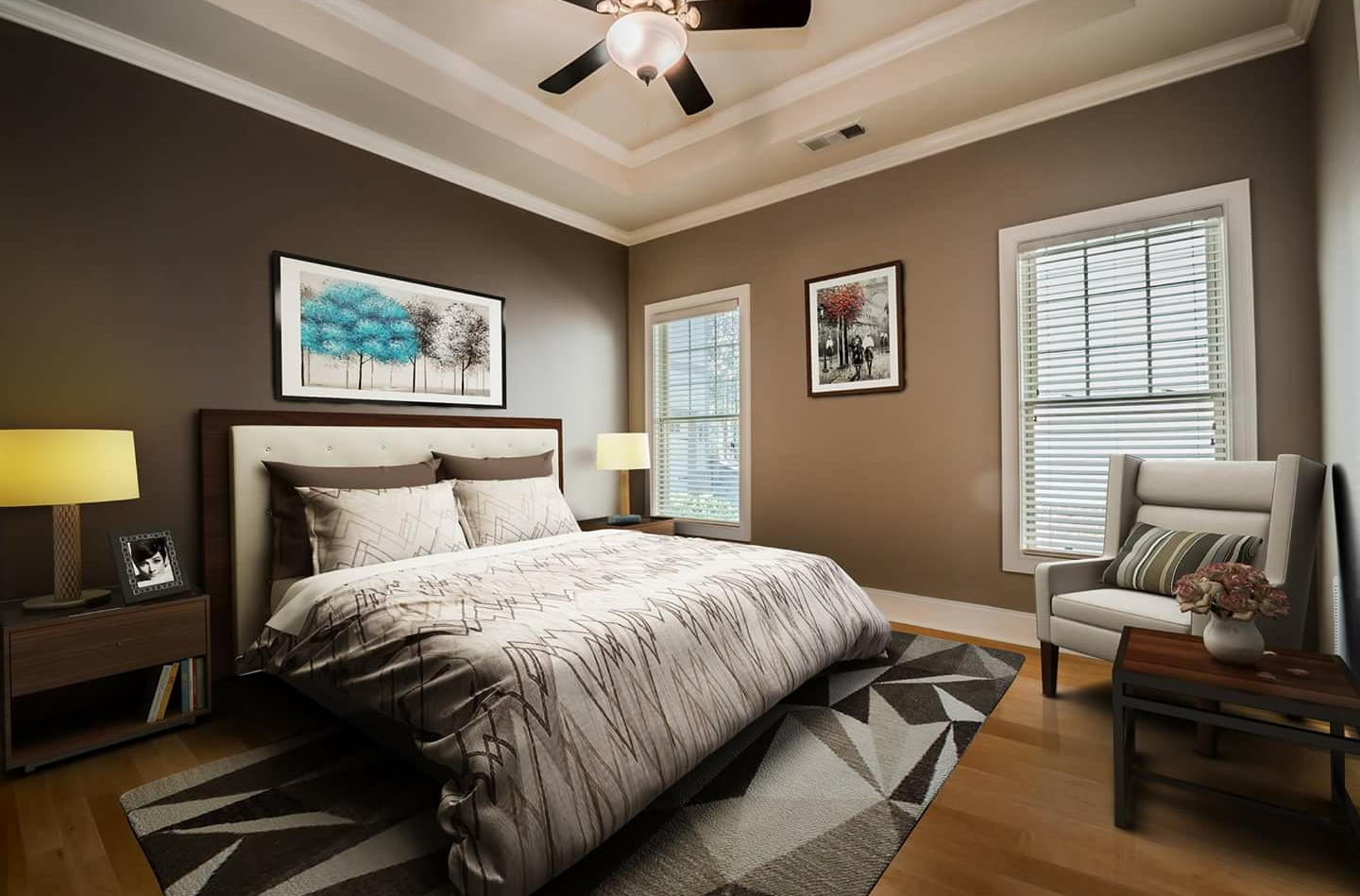 No furniture? No problem. We use professional photography, and innovative virtual staging to make your vacant home look warm, inviting, and impeccably staged.
Step 4 Close the Deal
There are plenty of great marketers out there… and they certainly deserve some respect for mastering their trade. But there's just something truly valuable about also having the wit, skill, and confidence to take a deal from the marketing stage, through the contract stage, and all the way to the closing table. TSG is an education-based company that just happens to be in the business of real estate. Our agents have completed hours of training, coaching, and mentoring time with the highest minds in real estate. We have leveraged the resources of the #1 Training Company on the face of planet Earth, Keller Williams Realty, and as a result, we are better equipped to effectively and efficiently manage your transaction than any other company. From negotiation, to contract knowledge, to valuable vendor partners, we are an all-inclusive, top down, no nonsense organization who will stop at nothing until you've achieved what you're pursuing.
In Conclusion
Success in selling your home is simple… But it's not easy. We have to meticulously follow the steps laid out in this document and trust the process. It really does work. Here's the secret that we learned long ago. Nobody wants a Realtor. In addition, no one wants a car salesman, a lawyer, a doctor, or an insurance agent, they simply want the job done well. This spiel is not designed to sell you on our product or our services, it's designed to give you confidence that you can achieve the goal of selling your home. We merely serve as the provider of the structure that gets you there. We're ready when you are….